Afghanistan should serve as a wake-up call to Europe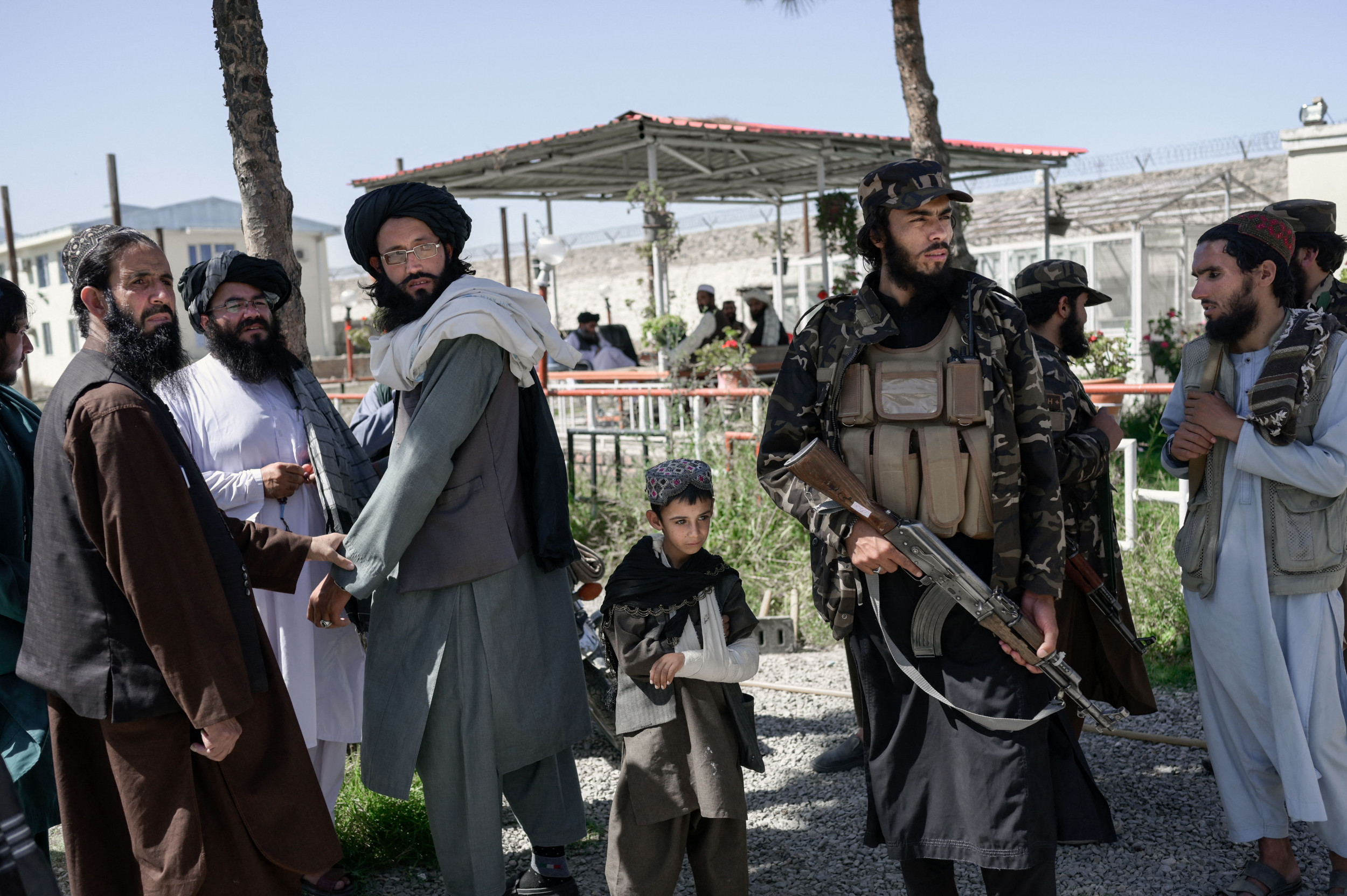 The withdrawal of US troops from Afghanistan last month was a major wake-up call to leaders, ministers and policymakers in Europe, or at least it should have been.
The late conclusion of Washington's 20-Year War in this Central Asian country speaks volumes about the futility, high spending, and utter desperation of the US mission there. But it also exposed Europe's recklessness, because even if European governments wanted to stay in Afghanistan after the US forces left, they just couldn't.
NATO itself, the so-called largest alliance in the world, depends almost entirely on the United States for its operations. It is no exaggeration to wonder if NATO would survive without the strengths, attention and diplomatic clout provided by the United States. Unfortunately, Afghanistan is only a case study.
Ten years ago, when NATO carried out an air campaign against Muammar Gaddafi's regime in Libya, the inventory of the alliance of strike aircraft and laser guided ammunition started to fail within a few weeks. France's eight-year counterterrorism campaign in Africa's Sahel region would have ended long ago without Washington's support for intelligence, surveillance and reconnaissance. The European Union, which carries out a security and training mission there, has often seemed to be somewhat of an actor in its own military operation. Europe's criticism of the lack of US consultation on Afghanistan is just one more chapter in what appears to be A story without end European leaders more interested in giving conferences than doing anything, anything, to make themselves relevant.
It is clear that some European officials recognize the gravity of the situation. Discussions about the EU's development of its own military capability, independent of the US, were rippling across the continent long before the US withdrawal from Afghanistan. Discussions, however, have accelerated since the withdrawal went into effect. Addressing the European Parliament on September 15, European Commission President Ursula von der Leyen remark that "Europe can – and clearly must – be able and willing to do more on its own". In The New York Times weeks earlier, EU foreign affairs chief Josep Borrell wrote that Europe "must invest more in its security capabilities and develop the capacity to think and act in strategic terms", perhaps by creating a European rapid reaction force of around 5,000 troops which could be deployed in emergency. German Foreign Minister Heiko Mass abstract Europe's predicament at the German website Der Spiegel August 24: "The reality is that the Americans decide a lot of things and we follow through because we are not at all capable of carrying out difficult international missions without the United States."
European policy makers are clearly shaken. No one likes to appear incompetent or helpless, which in the realm of international relations can tempt opponents and competitors to test the envelope. But this is not the first time that Europe has worried about its own weakness. For decades, European officials have understood their limits and have even proposed remedies to plug them. The lack of European military capacity is not a new problem; 23 years ago French President Jacques Chirac and British Prime Minister Tony Blair published a five-point declaration on the need to strengthen the autonomy of the European Union so that Europe as a whole can transform itself into a global player. In 1999, the EU agreed to establish a force of 50,000 to 60,000 soldiers who would have the capacity to deploy in a conflict zone within two months. In the early 2000s, EU ministers worked on a concept which would form two joint European battle groups of 1,500 men each, which would theoretically deploy on short notice. These proposals, however, have expired on the shelf.
If European governments were short of resources, they could be excused for not fully implementing these ideas. But let's be real: Europe is one of the richest regions on the planet, with NATO-Europe boasting $ 25 trillion economy. The continent is experiencing its fourth decade of peace and prosperity, with the main external threat being a Russia more skilled at pumping oil and hacking computer networks than it is at supporting its people. For Europe, the problem which slows down the implementation of strategic autonomy (in particular in the military field) is not the lack of means, it is the lack of political will.
This is a problem not only for Europe, but also for the United States, which is frequently used as a crutch by European capitals whenever an international dispute arises. Overall, US officials have been willing to answer the call, although they continue to lecture Europeans not to defend themselves and to act more proactively, especially in their own neighborhood. Yet in doing so, Washington is playing the role of the main catalyst for European powerlessness.
The status quo is clearly unsustainable at a time when US forces are already dispersed. What US officials should do is stop being a facilitator and start pushing Europe out of its madness. As professor at MIT Barry Posen wrote, this would force Washington to question conventionality by reassessing its approach to defending Europe and engaging in some soul-searching on whether the current position of U.S. forces 70,000 to 80,000 soldiers is really necessary. In short, NATO needs a new division of labor more suited to the post-Cold War world, in which the United States is the last provider of European defense insurance rather than the first responder.
The most effective way to push Europe to become more self-sufficient, if not independent, is for the United States to do less on the continent.
Daniel R. DePetris is a member of Defense Priorities and Foreign Affairs Columnist at News week.
The opinions expressed in this article are those of the author.