Biden says it's 'doubtful' Russia controls Mariupol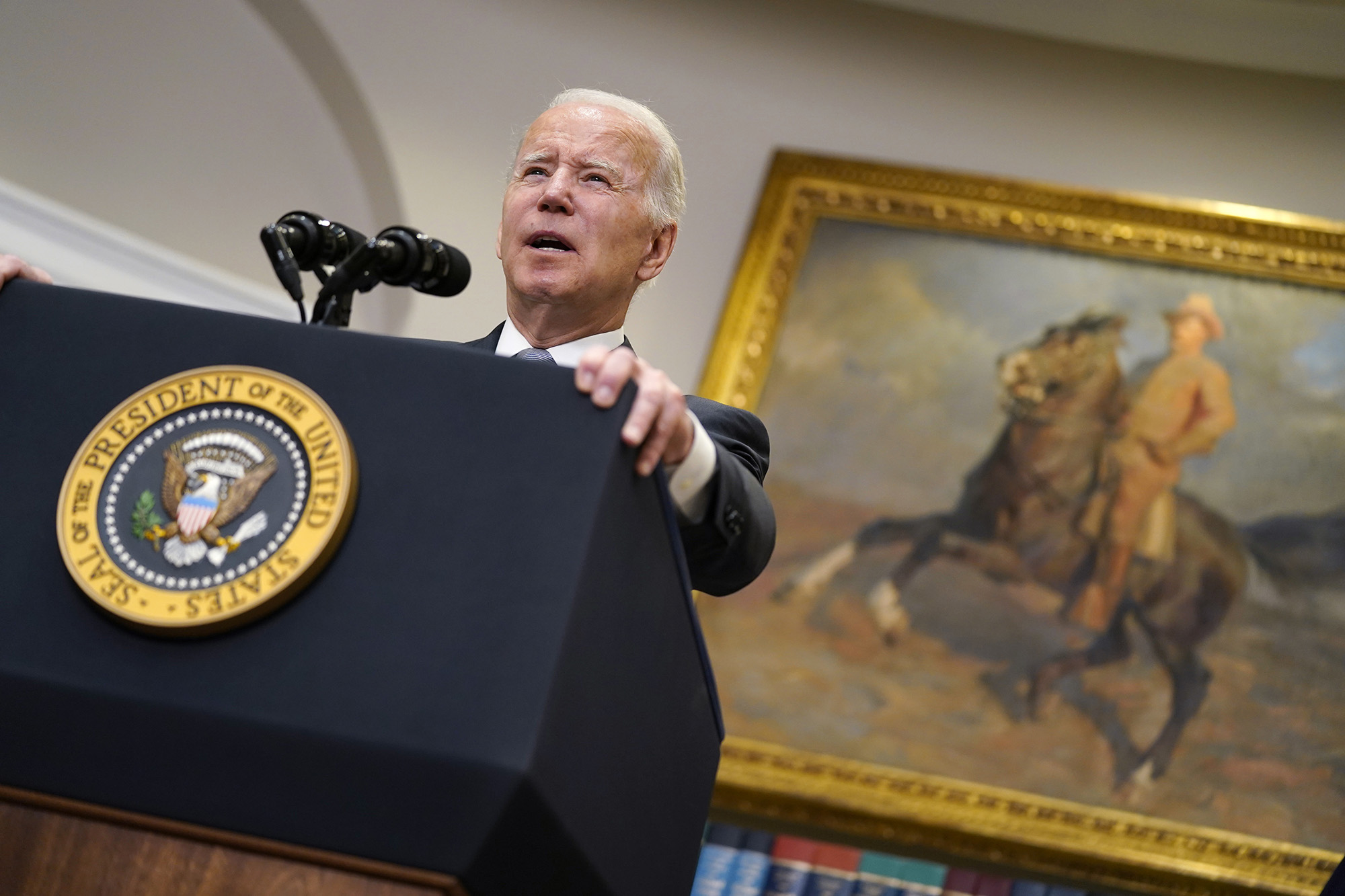 US President Joe Biden announced a separate tranche of $500 million in US aid to the Ukrainian government on top of the $800 million in military aid he pledged on Thursday.
"In addition to strengthening Ukraine's resistance on the battlefield, we are also demonstrating our support for the Ukrainian people. Today, the United States is announcing its intention to provide an additional $500 million in direct economic assistance to the Ukrainian government," Biden said in remarks in the Roosevelt Room.
The new aid brings total U.S. economic support to Ukraine, the president said, to $1 billion in the past two months since the Russian invasion.
The $500 million in funding can be used by the Ukrainian government "to stabilize its economy, to support communities that have been devastated by the Russian onslaught, and to pay the brave workers who continue to provide essential services to the Ukrainian people." , Biden said.
He also announced "United for Ukraine," a new effort to support Ukrainians seeking to come to the United States amid the ongoing brutal invasion, with about two-thirds of Ukrainian children displaced.
"I am announcing a program, 'United for Ukraine', a new program to allow Ukrainians seeking refuge to come directly from Europe to the United States. This new humanitarian parole program will complement existing legal avenues available to Ukrainians, including immigrant visas and refugee processing," Biden said.
He described it as "a fast channel for secure legal migration from Europe to the United States for Ukrainians", noting that such migrants must have an American sponsor, including a family or non-governmental organization.
"This program will be fast, it will be streamlined, and it will ensure that the United States honors its commitment to the people of Ukraine and will not need to cross our southern border," he said.
Biden said the new US actions were meant to send a message to Russian President Vladimir Putin as he continues his violent foray into a third month.
"Our unity with our allies and partners and our unity with the Ukrainian people sends an unequivocal message to Putin: he will never succeed in dominating and occupying all of Ukraine. He won't," he said.