BTS To Feature On Pharrell Williams' Upcoming Phriends Album And Possible Collaboration On RM's Solo Record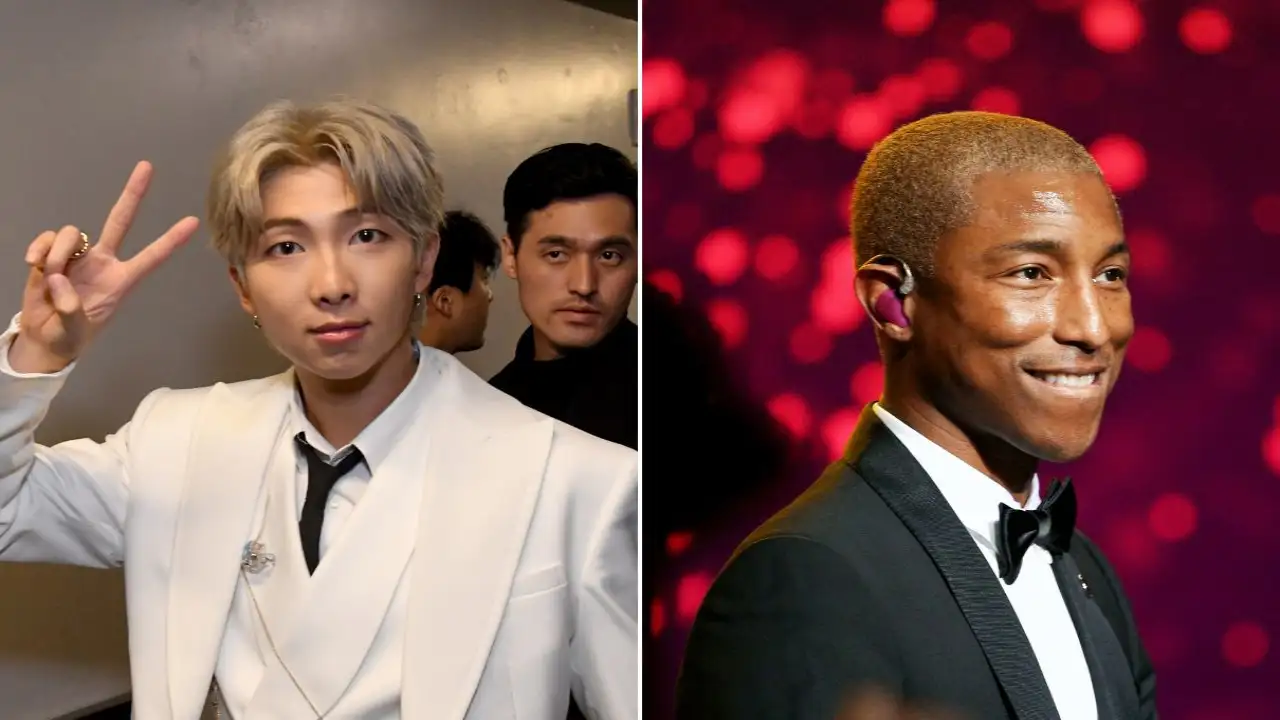 BTS is collaborating with Pharrell Williams! You heard it right. The iconic South Korean boy band and the American rapper, singer, songwriter and record producer who spawned several chart-topping songs will work together on a new song where the septet would have been featured and another feature possible from the 49 year old on RM's solo debut.
BTS and Pharrell Williams
During a chat where the RM leader and the "Happy" singer met again, the two accomplished singers sat down and discussed their career years and revealed that a song is in the works. where BTS did a feature on Pharrell Williams' own record called Friends. It is presented in particular as volume one of its next possible series. Being his own project, the American singer seems more than happy to have the global superstars who happen to be his fans, featured on one of his own songs. While the two haven't revealed much about the upcoming track with BTS, Pharrell Williams called it a song from his album that the band sang, it's amazing and makes him super grateful. On the other hand, the BTS member expressed how much he loved the song, making the man in front of him accept without missing a beat. The two then revealed that the few people who have heard it so far have expressed shock at how good it is.
Feature on RM Solo
While up until the time of their conversation there seemed to be only one song collaboration between the two, things changed shortly after when Pharrell Williams expressed his interest in having the opportunity to working on one of RM's solo works for his own official debut. The BTS frontman was more than happy to oblige by recalling his "need" for the American singer's presence over the past 15 years.
RM
The BTS frontman is gearing up to make his official solo debut after his 2 mixtapes which saw his jaw-dropping lyricism and total capture of the music scene in the eyes of BTS ARMY and unbiased critics. Earlier today after initial reports of a drop on November 25, BIGHIT MUSIC-RM's management agency came back with confirmation regarding the process, but nothing was revealed about the release date until now.
RM has already released his solo mixtape 'RM' under his former name Rap Monster. His second "mono" mixtape was also released with a completely different vibe. RM is reportedly working on a new album which will also mark his official solo debut. He is expected to follow fellow BTS members J-Hope who released his album "Jack In The Box" earlier this year and Jin who released the single "The Astronaut," a collaborative track with British band Coldplay on the 28th. october.
Stay up to date with the latest Hallyu news on: instagram, Youtube, Twitter, Facebook and Snapchat