Commissioner shares concerns over Housing Authority grant application | News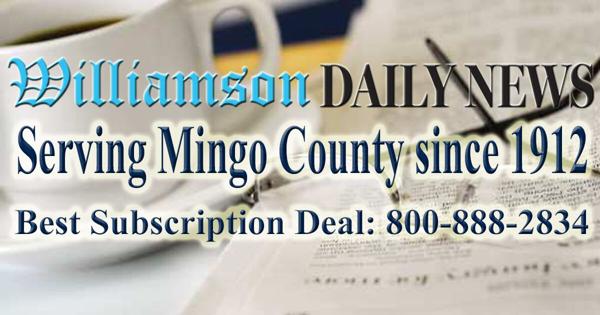 WILLIAMSON — A recent levy request from the Mingo County Housing Authority has raised concerns with the Mingo County Commission and its chairman.
Commission Chairman Thomas Taylor said he was not comfortable with a $50,000 levy request submitted on April 6 to purchase equipment for House of Hope Food Pantry because it didn't include enough detail and only mentioned one pantry.
The levy would come from a larger grant of $250,000 received by the authority. Of these funds, $50,000 is intended to help local food banks.
Due to the lack of detail in the initial request, Taylor requested that someone in authority be present for the regular meeting of the commission on April 19.
Executive Director Belinda Harness said the application had been prepared by staff and had not been reviewed by her before being sent to the commission earlier in the month.
"If the county had approved the application at its last meeting, when it came back to me for review, I would not have submitted it because it was not detailed," Harness said.
Another concern Taylor had at the time of the request was where the equipment was to be purchased, the former Bulldog Market. The Mingo County Housing Authority owned the Bulldog Market property before it was sold last month.
Harness, however, argued that while the property was owned by the authority, it was operated by Lighthouse Community Development. Commission legal counsel Tom Ward noted concern that two members of the authority's board also serve on the Lighthouse Community Development board, according to records of the West Virginia Secretary of State. .
"As you dig deeper, it seems like one hand is feeding the other," Taylor said. "There's a lot of conflict, and I'm here to get to the bottom of it."
Harness said that while she was involved in founding Lighthouse Community Development, she said she now helps the organization on a volunteer basis.
The commission ultimately decided to approve the pantry grant application, but added a stipulation that the county grant author and project manager Leigh Ray oversee all future distributions to ensure the state policy is followed.
Taylor also questioned the structure of the Mingo County Housing Authority itself and other projects carried out by the authority.
"My door is always open," Harness said. "You are more than welcome to come and view any document and ask any questions you wish."
When Taylor asked if Harness could appear before the commission again to provide a detailed overview of the authority's operations, commissioner Diann Hannah said Taylor should attend a meeting of the authority instead. She said he could ask questions there and then bring his concerns to the commission.
"If you're interested in what they're doing, you have to go to their meetings," Hannah said. "Then if you have any problems, we can bring them back here."
HD Media reporter Nancy Peyton primarily covers Mingo County news.