How to control the rise in prices in Pakistan?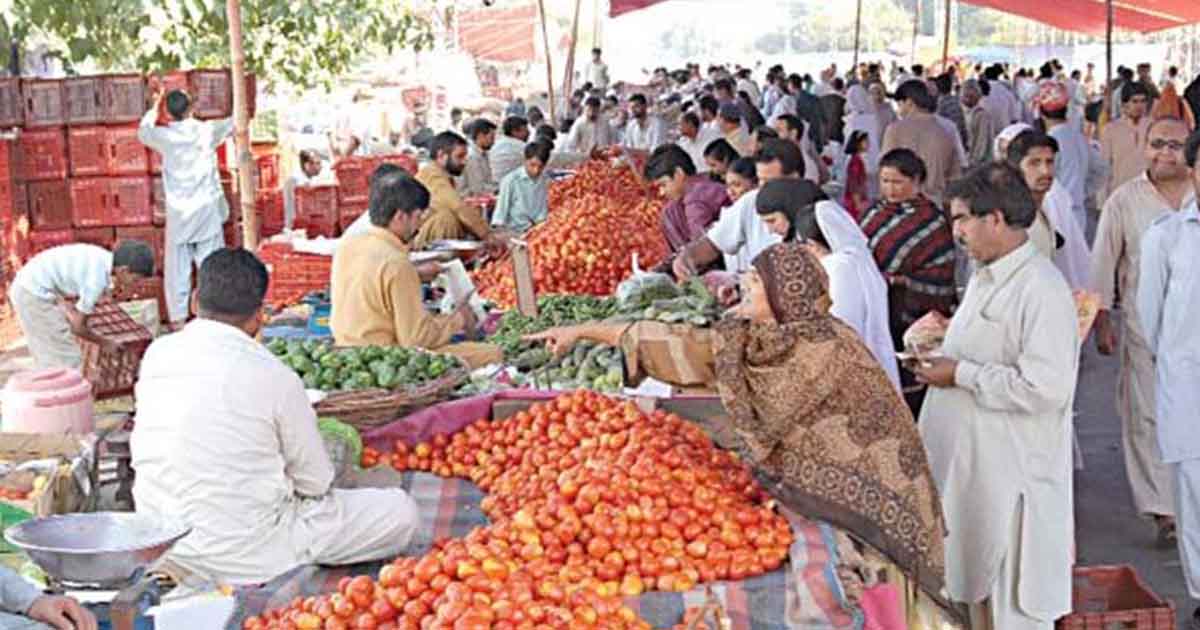 This month the newspapers brought two pieces of news that fell on the Pakistani people like a double-edged sword. First, Milkmen raised the prices of dairy products in the federal capital. The latest increase was made without administration approval. Milk vendors have raised prices twice in two months as the local administration did not know what to do. Furthermore, discontent and misery prevails as the government announced a massive increase in oil prices, with oil prices reaching their highest level since October 2018, while the government has virtually no control over this, apart from minimizing or eliminating the tax on petroleum imports. Rising prices have been a real challenge for Pakistani civilians.
Although the price of oil has affected the world and our neighbors are paying even more per liter, Pakistani public discontent has other reasons why commodity prices have been on the rise lately, leading to politicians plundering a chance to reclaim their lost popularity.
Read more: Rising food prices in the country below the international market: government
In search of solutions through the consumer movement
The time for government action is now or never. The mafias of commodities like sugar or milk can only be defeated by the masses through consumer activism which includes boycotts, media activism and the organization of interest groups. Avoiding the purchase of perishable goods like milk can scare the Mafia away by losing even a day.
Such movements still play a vital role in keeping inflation on record in many countries for example and described as the "grandfather of all militant campaigns". The Greenpeace boycott of Kit Kat in 2010. Greenpeace found that the palm oil production used in Kit Kat was destroying rainforests and orangutan habitats. Through massive social media activity, Greenpeace forced Kit Kat to sever all ties with M / s Sinar Mas Group, the company that supplied palm oil. Kit Kat then pledged to use only sustainable palm oil in the rainforest by 2015. This movement is being hailed as a notable success in consumer activism.
After Presidential Executive Order 13769 from President Trump banning immigration from seven countries to the United States in January 2017, protests erupted at many airports across the country. At New York's JFK Airport, Uber came under fire for not canceling service and allegedly used the event for profit during a Taxi Workers Alliance protest. This led to a #deleteuber Twitter campaign where over 200,000 users deleted the app. Uber CEO Travis Kalanick has stepped down as an adviser to President Trump's Economic Advisory Board amid criticism of Trump and the travel ban.
Read more: Pakistan's cheapest auto company 'sorry' for price hike
Celebrity support
Lena Dunham: After Uber suppressed price spikes after an hour of solidarity taxi for the immigration ban at JFK airport, there was almost instantly a backlash from thousands of Uber users to remove the app , and Lena Dunham, an American actress engaged in the boycott by sending a tweet indicating that she had removed the application. Likewise, Shahid Afridi or Jahangir Khan can do wonders.
A consumer cooperative is a democratically managed, consumer-owned business that aims to meet the needs and aspirations of its members. They operate within the market system, independent of the state, as a form of mutual aid.
Consumer cooperative
Utility stores in Pakistan can be run in accordance with consumer cooperatives rather than an inefficient public sector organization. For example, in France, Coop Atlantique has 7 hypermarkets, 39 supermarkets and around 200 convenience stores. In Germany, The ReWe Group is a diversified holding company of consumer cooperatives that includes thousands of retail stores, discount stores and travel agencies. It ranks as the second largest supermarket chain in Germany and in the top ten cooperative groups in the world.
Read more: Officials not inspecting price hikes to deal with the action
Japan has a very large and well-developed consumer cooperative movement with over 14 million members. About 1 in 5 Japanese households belong to a local retail cooperative, and 90% of all cooperative members are women. In the United States, the Seattle Natural Markets Puget Consumers Cooperative (PCC) is the largest consumer-owned food cooperative.
Prosperity for all

With the exception of a few companies, no company pays its workers, who make up the bulk of the poor masses, the prescribed minimum wage of Rs. 25,000 per month by law. This includes private companies, housekeepers, teachers in private schools, and employees of third-party contractors who are hired by huge public and private organizations.
A friend of mine, Saleem Khan, a well-known energy executive and active member of the Pakistan Consumers Association, reminds me of how little we know about this association and its role in controlling inflation. There is a consumer protection law, consumer courts, but you hardly hear about it. Let's own them and help them.
Read more: Artificial price hike: Lahore overwhelmed by soaring vegetable and commodity prices
And last but not the least is the role of the media which can create momentum to control inflation. According to a study by Eastern Michigan University, boycotts that focus on the media rather than the market have far-reaching effects. Let's get into the habit of discussing prices on prime-time TV channels and making noise with every inflationary move. This will allow Insha Allah to minimize the rise in inflation.
Mushtaq Jumma is a former airliner and business consultant. He can be reached at [email protected] The opinions expressed in this article are those of the author and do not necessarily reflect the editorial policy of Global Village Space.