Record drop in Chinese internet stocks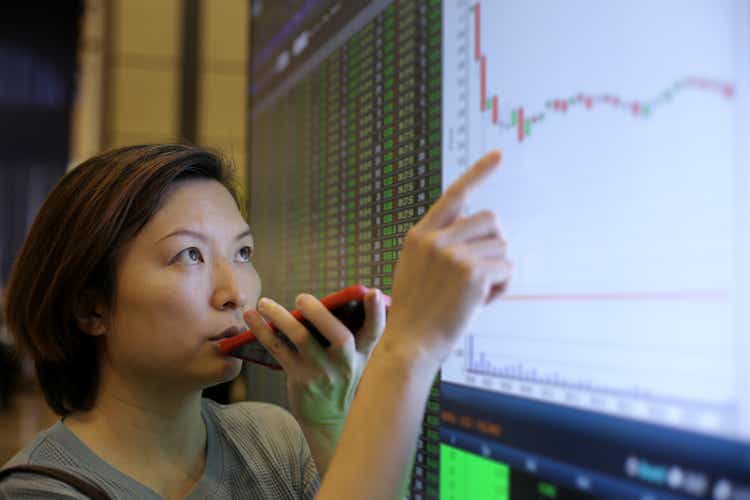 As we mentioned in our Morning Lineup on Monday, Chinese equities have been hit over the past few trading sessions for several reasons. First, Omicron is entering the country, and its COVID-zero policy has resulted in temporary port closures, city lockdowns, and very restrictive rules for businesses. In addition, US and Chinese regulators have expressed the risk of many Chinese stocks being delisted from US exchanges due to concerns over auditing standards. To top it off, the international community does not know which side of the Ukrainian conflict China stands on, and Russia reportedly asked the Chinese for military equipment over the weekend. If China were to accede to Russia's request, it would only worsen the frosty relationship between the United States and China.
Over the past three trading sessions, the KraneShares CSI China Internet ETF (KWEB) has lost 25.7% of its value, the largest three-day drop in ETF history. To put that into perspective, the worst three-day drawdown for KWEB during the COVID crash was no "than" by 14.1%. After bottoming out at the start of the pandemic, the ETF performed well through February 2021, gaining 152.2% from bottom to top. Since then, the ETF has lost 78.4% of its value and is currently trading over 50% below the COVID background.
There is no doubt that this has been a painful transaction for anyone invested in this ETF or the securities it holds. The decline has been steady, but the ETF is currently the most below its 200-DMA since its launch in 2013. Just to get back to the current 200-DMA level, KWEB would need to more than double from here.
So is this a buying opportunity? Historically speaking, when KWEB is trading down 10% or more in three trading days (with no prior occurrence in the past month), the median futures performance has been above the median of all time periods on every time frame we have examined. However, the current period is ripe with unique geopolitical headwinds, so finding fair comparable periods can be a daunting task. Chinese stocks have been selling steadily for some time now, but Feb. 22 was the first time KWEB recorded a 10% three-day decline since Dec. 29, 2021. Notably, this event is the only time the ETF traded lower in the following week.
Editor's note: The summary bullet points for this article were chosen by the Seeking Alpha editors.