Regional tension renewed – Editorial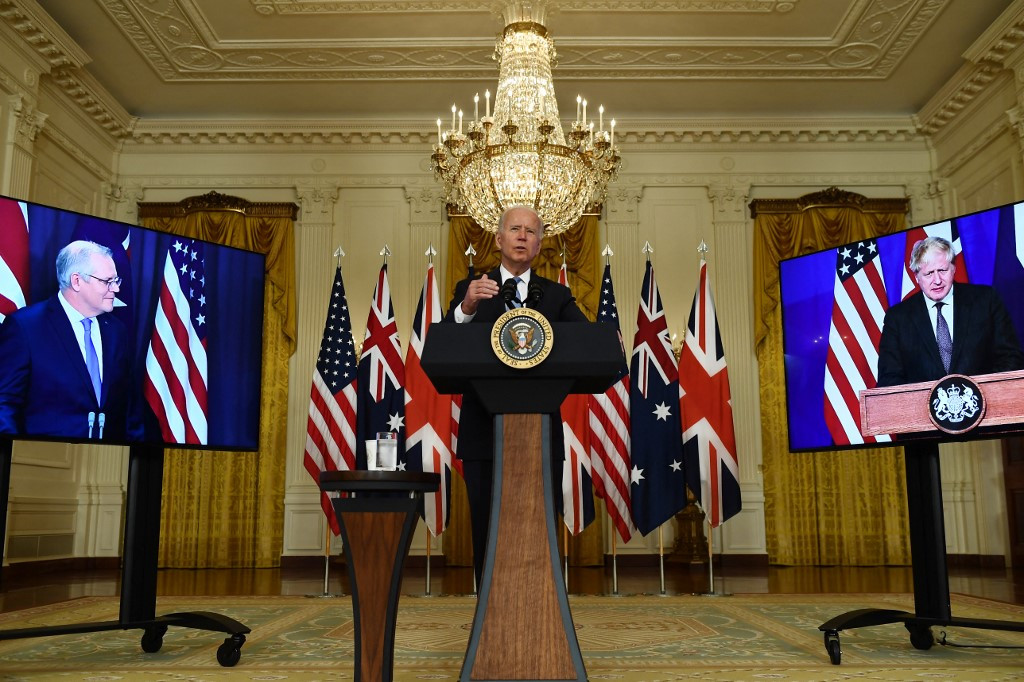 Editorial Board (The Jakarta Post)
Jakarta ●
Mon September 20, 2021

2021-09-20
01:20
0
2585ce4f3192e686844ec057dc032fed
1
Editorial
AUKUS, ASEAN, Nuclear, submarine, voltage, Cold War, Australia, Joe-Biden, China, alliance
To free

When then-US President Barack Obama stepped down in 2017, we knew his decision to "pivot to Asia" was just talk. His administration has remained grappling with problems in the Middle East while his successor Donald Trump has proven too incompetent to do anything.
Turns out it would take Obama's vice president and former Washington DC foreign policy establishment Joe Biden to implement what his former boss had failed to do. And Biden started it big.
While Obama – or George W. Bush before him – paved the way for a multi-pronged approach in Asia, like the development of the Trans-Pacific Partnership (TPP), Biden takes all the nonsense and goes straight to the point. the chin strap.
And like all foreign policy professionals around the world, Biden has been methodical in this regard. In the midst of the withdrawal from Afghanistan, he sent some of his senior deputies on tour to Asia to boost support for the US incursion into the region, the latest being Vice President Kamala Harris's visit to Singapore. and Vietnam.
And late last week, to everyone's surprise, Biden announced a deal with Australia to allow the United States – and the United Kingdom – to donate nuclear submarine technology to our neighbor to the south, an agreement under a new tripartite alliance known as AUKUS.
The importance of the case should not be underestimated. Should a major conflagration occur in the region, future historians would certainly consider what happened last week as one of the key moments that led to this development.
The deal, with its obvious intention to deter China, also placed the region, ASEAN and Indonesia, once again at the center of major power politics – a situation not seen since the withdrawal of US troops from the United States. Vietnam in the 1970s.
To our collective dismay and displeasure, a major power competition has once again taken hold in the region, and we now have to live with the prospect of constant tension.
It is no exaggeration to say that a new chapter in a "cold war" has opened and that we are now entering a new era of volatility. From our history, especially the events of 1965, we have learned that such volatility could have a direct impact on people, such as when thousands of people could have died because of decisions made in Washington or Moscow.
The AUKUS deal will also create a new complication for ASEAN, which since the end of the Cold War has managed to master its own destiny, while at times succeeding in getting great powers to join its efforts to bring peace and prosperity in the region. .
Now these great powers, especially the United States, have decided to go their own way.
Indonesia was correct in calling on Australia to maintain its commitment to regional peace and stability while expressing concern over a "projection of power" in the region – a blow to the United States. .
It is in the interest of Indonesia and everyone in ASEAN to call for a de-escalation of the situation.