"There is an Irish club in the group stage of a European competition, and that should be front and center" – Dan McDonnell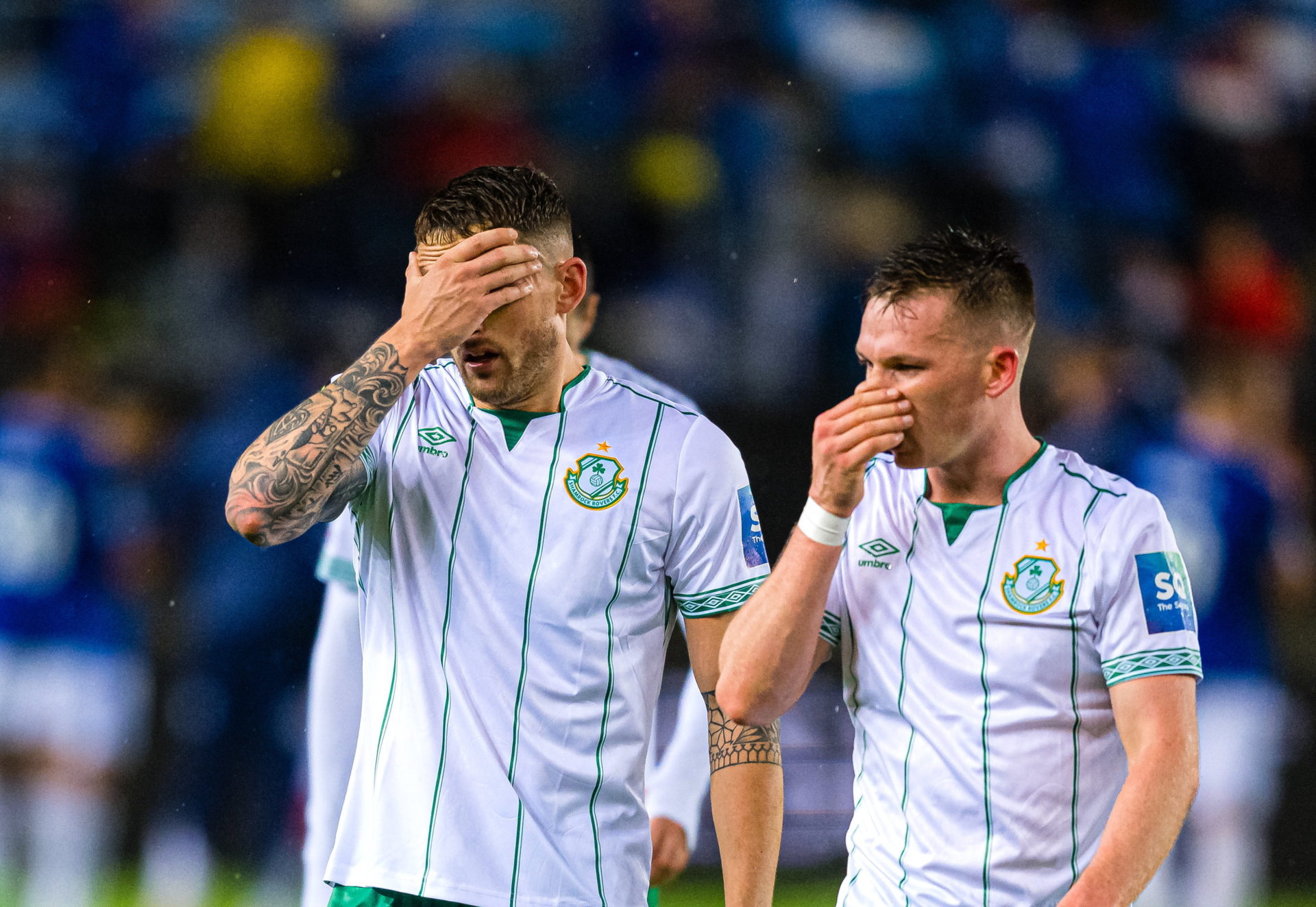 Shamrock Rovers' European odyssey has not produced the outcome that many Rovers fans would have expected.
Rovers are currently bottom of Europa League Group F after a draw against Djurgården and back-to-back defeats to Molde and Ghent, respectively.
Many Rovers loyalists were unhappy with the TV coverage as it looked like Manchester United's game against Omonia had priority over Shamrock Rovers.
Speaking on The Football Show on Saturday, McDonnell discussed the controversy with John Duggan, Johnny Ward and former Drogheda player Graham Gartland.
"There is an Irish club in the group stage of a European competition, and that should be front and center," McDonnell said. "It should be at the forefront of the news agenda. Those Europa League games, in the grand scheme, don't matter much to Manchester United. Yet when you turn on the radio or watch the newspapers, Manchester United enjoys far more coverage.
"I know Manchester United have more fans, but we still live in Ireland. I would totally understand that argument. But, I would point out that if we were talking about the League of Ireland game, but when you have a team Irish, your champions, representing your country at the same level.
"If you had an Irish tennis player who was doing well in a major but more people wanted to watch Nadal against Federer, you would say no, we have to support the Irish player." But if that Irish player said no, it's not very important, so it would be quite difficult to get behind them. If it's not a distraction for them, then how can you distract everyone.
'Dundalk in 2016, remember, Stephen Kenny was the sports manager of the year! They had games against Manchester United at the time, but there was a huge buzz around the Dundalk games as well as a huge discussion around the Dundalk games because they were competitive.
"And you could see that for their players it meant everything, it meant the world. But Shamrock Rovers make a business decision. From their point of view, if they can enter the Conference League again and again, eventually they will have the money in the bank and the funds to be more competitive. It's a bit of a project. It's a step on the road. There's an element of smiling and putting up with it, but it was hard to smile and put up with on Thursday.
Shamrock will continue their search for their first win in this year's Europa Conference League against Molde at Tallaght Stadium on October 13.
Football on Off The Ball presented by Sky. All the football you love in one place on Sky Sports, BT Sport and Premier Sports.