Top 10 marketing actions in September 2022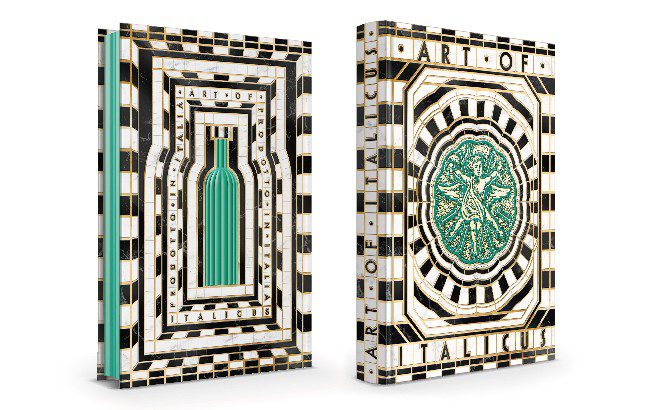 Distribution deals, brand revamps and a book launch were among our roundup of September's top marketing campaigns.
From a book on Rosolio's history to giving consumers the ability to design their winning rum bottles, spirits brands stepped up to the plate in September.
Mixer brand Three Cents and Ukrainian vodka Nemiroff tried to expand their presence with distribution deals at the start of this season, while VK set about revamping its range to attract a Gen Z audience.
Hard seltzer brand White Claw has followed a similar path to VK, teaming up with a number of music venues and clubs across the UK to double its nighttime footprint.
Keep scrolling for 10 highlights from the latest spirits advertising from the past month.
For more marketing moves, take a look at our top August marketing picks.
---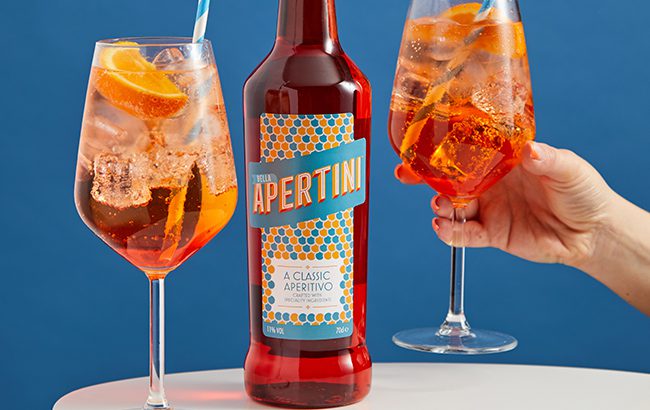 Bella Apertini has secured a national listing with UK supermarket Tesco and online distribution via Amazon.
The appetizer brand has also earned listings at wholesalers such as Molson Coors, HB Clark, Inverarity Morton and Dunns Food & Drinks.
It is produced by UK-based Intercontinental Brands.
Bottling is considered a "budget" version of popular Spritz options, such as Aperol.
The liquid comes in a 700ml bottle and boasts 11% ABV. Consumers can purchase Bella Apertini for £6.99 (US$8.09).
Made with bitter, sweet orange and herbal flavors, it is recommended to be mixed with soda and Prosecco to create a Spritz.
---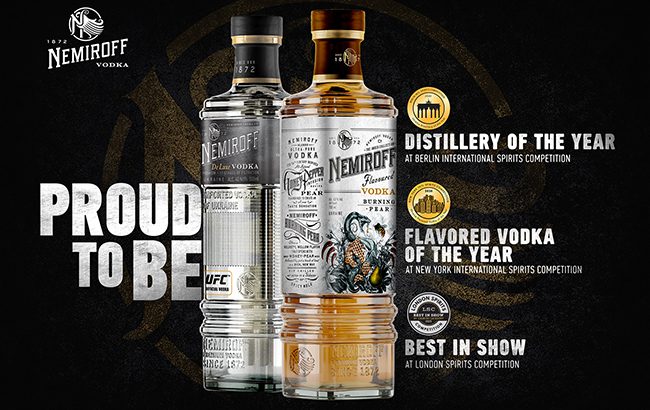 Ukrainian vodka brand Nemiroff has signed a distribution agreement with spirits importer Disaronno International.
Disaronno will represent the brand in Belgium, the Netherlands and Luxembourg, with the aim of strengthening distribution and brand awareness in Europe.
"We are proud to add Nemiroff vodka to our growing portfolio of craft and luxury brands. Disaronno's mission is to distribute and sell high-quality, hand-selected spirits around the world," said Bert de Winter, Executive Director of Disaronno International.
"Nemiroff has a strong, unique brand image and award-winning taste. It's a perfect match to expand our portfolio.
Disaronno distributes the Italian Disaronno liqueur, the Tia Maria coffee liqueur and the Busker Irish Whiskey.
---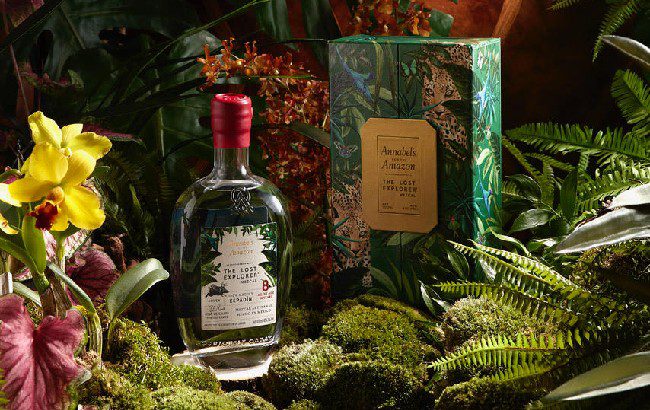 The Lost Explorer Mezcal has teamed up with private London club Annabel's to launch a bottle that will raise funds for the Amazon rainforest.
The collaboration sees the release of 1,000 limited edition bottles of The Explorer Mezcal, the proceeds of which will be donated to the Caring Family Foundation's commitments to the protection of the rainforest.
CEO Tanya Clarke said, "We at The Lost Explorer Mezcal are proud to partner with Annabel's to contribute to the Caring Family Foundation's goal of planting one million trees in the Brazilian Amazon rainforest by March 2024. .
"Being part of this partnership is incredibly rewarding because of the awareness it inspires for this critical issue."
Bottles are available at Selfridges, Hedonism Wines and The Whiskey Shop for RRP £120 (US$138.40).
---
Greek producer Three Cents has partnered with Cask Liquid Marketing to distribute its mixers in the UK.
Three Cents was founded in 2014 by a group of bartenders looking for the perfect cocktail mixer.
The brand's mixers are carbonated at maximum pressure and a lower temperature to produce "more fizzy sodas".
The distribution agreement went into effect in August.
Co-founder George Bagos said, "We are thrilled to be working with Cask Liquid Marketing, a company that shares the same passion and philosophy as Three Cents.
"We have experienced strong and continued growth in the UK for the past few years, and this new partnership will provide the brand with increased support to support its development and achieve our ambitions.
---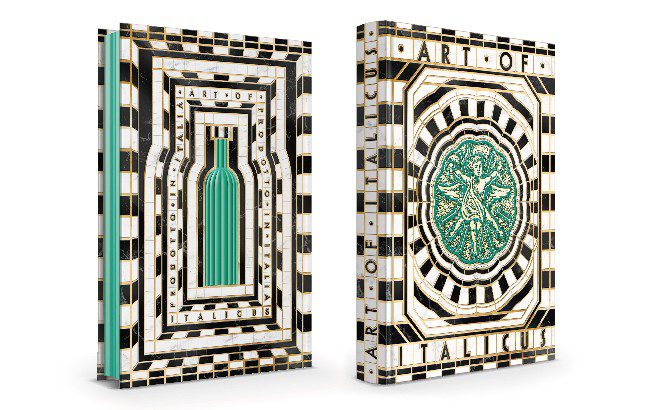 Italian brand Italicus has collaborated with packaging and design agency Stranger and Stranger to publish a book titled Art of Italicus.
The book is a "love letter" to Italicus' first five years and is described as the "perfect gift" for lovers of cocktails, art and mixology.
It details the brand's beginnings with Giuseppe Gallo, founder of Italicus, and his desire to revive the forgotten category of Rosolio.
"Art of Italicus captures the inspiration behind Giuseppe's vision, the liquid brilliance and creative excellence behind the exceptional design," said Rowan Miller, Creative Director at Stranger and Stranger.
"It encapsulates the true essence of the brand and the phenomenal journey it has traveled from its inception to the present day."
For more cocktail books released this season, check out our roundup of reading material on all things spirits and service.
---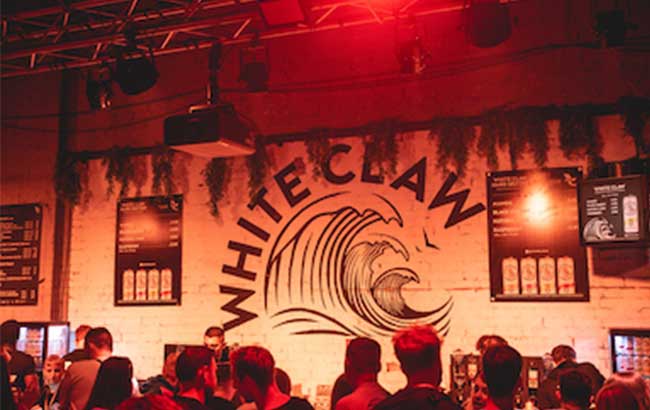 White Claw planned to double their late-night commercial footprint with an upcoming UK club tour.
The hard seltzer brand has entered into a number of partnerships, which began in September, targeting concert halls and clubs in the UK.
Michael Dean, Head of Marketing at White Claw, said, "White Claw is not just a category that lives in the summer; increasingly we are seeing demand during the winter months, which is when UK clubbing culture comes into its own.
The partnership includes a branded bar that will be set up during the events, complete with a mural, as well as 360° menus and counter fridges.
The campaign kicked off with Manchester-based club series The Warehouse Project.
---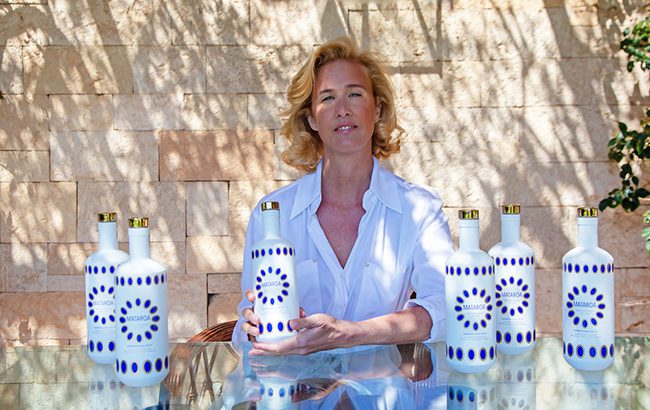 Greek brand Mataroa Mediterranean Dry Gin has collaborated with Greek-Polish designer Themis Zouganeli (pictured) to create a limited-edition bottle.
The partnership is meant to be the brand's "first in a long series" with the designer, with Zouganeli having created a white, blue and gold bottle, with an exterior inspired by the heritage of Greek clothing.
It also features a "striking white" to resemble the Greek islands. Distilled and bottled in Greece, Mataroa Gin uses ingredients from Mediterranean countries.
It is made at the Melissandidi distillery using a secret recipe of 12 plants, herbs and spices. Raised in Athens and Mykonos, Zouganeli has collaborated with brands such as Dior and Swarovski.
---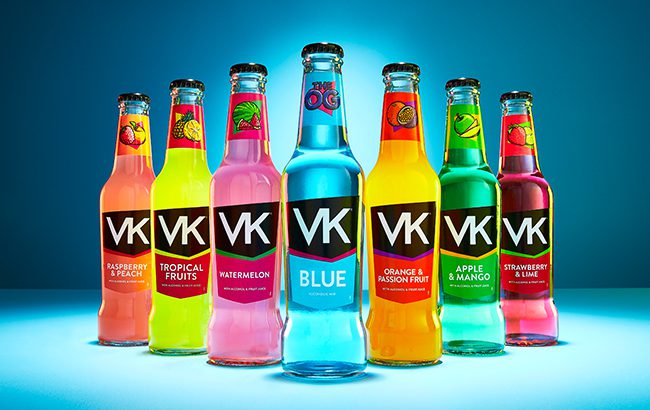 Global Brands revamped VK's packaging to appeal to its core Gen Z audience.
VK received a new look to align with the company's "relevant, playful and cool" branding. An identity has been created for each flavored variant of VK, with colored labels.
Additionally, VK is launching its largest mass awareness campaign for new university students in the UK, which kicked off in August and continues this month.
The campaign aims to reach 27 million impressions over the next month, reaching drinkers in eight different consumer touchpoints.
The VK Glow Up Fresher Tour will take place over 50 dates, with UV effects and merchandise giveaways across UK cities.
---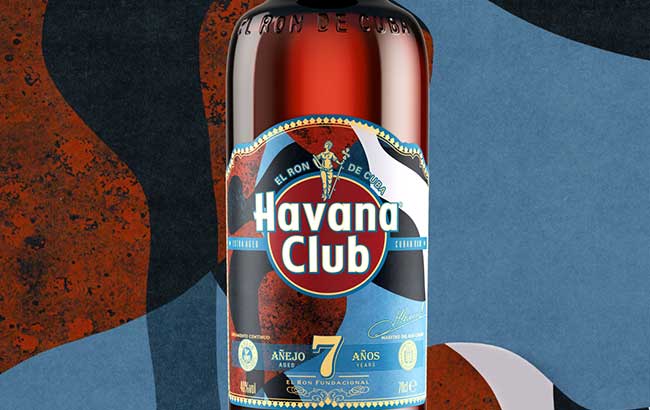 Havana Club, owned by Pernod Ricard, has launched a digital platform to allow consumers to design their own rum bottles.
Havana Club Create has been described as a "digital solution" to give drinkers 81 possible combinations to design front and back labels of Havana Club 7, with the ability to add a personal message to the bottle.
Three distinct "visual universes" are available for the designs, which are inspired by the symbols of Cuban tradition.
These include 'graphic scenes', 'neon waves' and 'flower walls'.
Once the digital work is complete, consumers can download the creation for free and share their creations on social media. In China, consumers will be able to exclusively purchase the bottle they designed through Wechat.