US withdrawal from Afghanistan 44% complete after month, defense officials say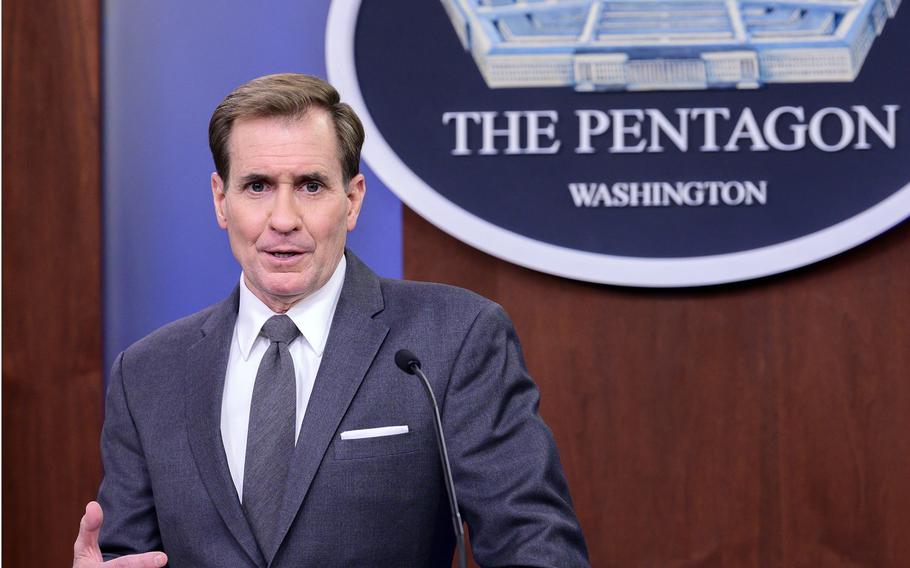 WASHINGTON – A month after the United States' withdrawal from Afghanistan, American forces have completed between 30 and 44 percent of the entire withdrawal process, Pentagon chief spokesman John Kirby said on Tuesday.
Since the withdrawal officially began on May 1, the military has removed the equivalent of about 300 cargoes of C-17 Globemaster IIIs from Afghanistan, Kirby told Pentagon reporters, citing information from the US Central Command.
In addition, US forces have turned over nearly 13,000 pieces of equipment in Afghanistan to the Defense Logistics Agency for destruction, Kirby said.
Defense Secretary Lloyd Austin told House lawmakers on Thursday that the overall withdrawal was "slightly ahead" of schedule, but provided no further details on the efforts.
CENTCOM has provided weekly updates but is withholding information on the number of US troops remaining in Afghanistan, citing operational security. Before the withdrawal began, there were approximately 2,500 troops in the country.
Over the past month, the United States has also sent additional troops and other assets – including several hundred Army Rangers and 12 F-18 strike aircraft – to the region to help protect the forces. outgoing when they leave Afghanistan.
Six Qatar-based B-52 bombers and the aircraft carrier USS Dwight D. Eisenhower, which Austin has ordered to remain in the Middle East if additional force is needed, also help protect the withdrawing troops.
The withdrawal is expected to be completed on September 11.
Twitter: @CaitlinDoornbos
Pentagon spokesman John Kirby, shown here at a press conference in April, condemned a Taliban rocket attack on Kandahar Airfield in Afghanistan on Wednesday. The attack did not injure any American soldiers. (Staff Sergeant Brittany Chase)