Using technology to fight fraud in 2021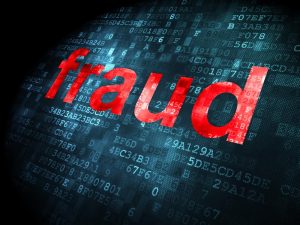 After a year of accelerated digital transformation and cloud migration, there are no more excuses not to embrace cloud technology for your fraud detection strategies.
The myriad of societal and economic obstacles that have arisen over the past year have revealed opportunities for improvement in all sectors. For those in financial services charged with fraud prevention and risk reduction, the challenge of tackling fraud which tends to increase in times of economic decline and uncertainty has been met.
The past year has also seen an acceleration in digital transformation and technological adoption, both for financial institutions and malicious actors seeking to defraud them. In 2021, there has never been a more important time for financial institutions to rethink their technology to stay secure and competitive. Fraud networks continue to grow in shape and size, and your fraud detection application must adapt to this very dynamic and emerging environment.
See also: AI brings real-time to fraud detection and prevention
The current state of fraud detection
The financial world is currently in interesting circumstances at the crossroads of multiple landscape changes. Very immediately, the combination of the health and financial distress caused by the current pandemic made people more vulnerable and created a breeding ground for fraud. The rapid shift to e-commerce for door-to-door orders has brought more and more people online, constantly changing behaviors. With this new way of doing business, consumers are embracing new digital payment environments. All of these changes in consumer behavior have created a perfect storm for fraud and increased the need for banks to strengthen their security posture.
At the same time, technological innovations have made the tools of fraudsters ultra-sophisticated. Financial institutions are increasingly finding the need to stay ahead of the curve if they are to have a chance to detect fraud and reduce risk. Fully meeting this pressing need, however, is made more difficult by the many levels of regulation. These factors make the adoption of more sophisticated technologies than fraud networks even more important.
And banks can't turn to their usual solutions for quick fixes. Traditional models based on behavioral models have been permanently disrupted by COVID, and there is a need to fill the newly created gaps with real-time, predictive and intention-based options. Businesses need highly adaptable data models and data systems that can unlock unknown information.
Turn to cloud-based solutions
With these changing circumstances, fraud detection and anti-money laundering efforts have reached a turning point where the most effective solutions are not only good to have, but critical to success. We are increasingly seeing that the key to this efficiency lies in the cloud. Like businesses in every other industry, financial services have a long history of improving their agility while reducing costs and risks. The cloud provides a way to deliver services in a way that meets these criteria and overcomes the aforementioned challenges without adding the added difficulty of having to worry about the underlying hardware. This move to the cloud has made it easier to consume services, removing the need to take the time to learn another process. The cloud has made the use of modern and smart technologies fast to get started and get results fast.
While offering new possibilities, the real benefit for financial services to embrace cloud technology now is how the move to the cloud can amplify the successes of existing technology. Take the example of using knowledge graphs. Knowledge graphs that allowed investigators to see the relationships between data points, visualize those relationships, and quickly and efficiently query the data played a critical role in last year's successful survey, the FinCEN files. Using knowledge graphs, investigators were able to expose a vast network of industrial-scale money laundering through Western banks.
The potential for risk management and fraud detection using knowledge graphs increases exponentially when this technology is deployed in the cloud. These data and charts become much easier to work with in the cloud, as you have more control over managing the right tools from a globally accessible location as teams become increasingly distributed. Software company AML Lucinity provides a good example of the benefits to be reaped by deploying in the cloud: their technology worked eight times faster than legacy systems and found 12 times as many cases of money laundering simply by taking advantage of the cloud to reduce false positives faster and more accurately.
In addition to amplifying the power of technology, the freedom offered by the cloud can also speed up processes, which is especially important in a pressing business like risk management. Moving these processes to the cloud has reduced both the time and manpower required for these processes. For example, Dun & Bradstreet faced regulations that required investigations requiring highly skilled staff and were difficult to change, slowing operations significantly and losing revenue. The adoption of cloud solutions made it possible to bring an individual's data to light in milliseconds, helping the team quickly understand the relationships between data so they could respond quickly to regulatory requirements.
What financial institutions can learn from these use cases
Looking at these examples of successful use of cloud technology at scale, there is a lot to learn and implement in your own fraud detection efforts when you move to the cloud. A few that I believe are essential to take full advantage of the opportunities offered by the cloud:
Learn about cloud expertise at all levels. There is a huge shortage of expertise in cloud technology relative to demand. Financial services should focus on building these skills across their organization. It goes beyond knowing how to make these technologies work. Practitioners need to know how to design and operate them properly, with an emphasis on cost and efficiency.
Focus on secure and trustworthy technologies. Cloud-based technologies designed specifically to manage the security concerns of cloud deployment make it easier for organizations to improve security and meet their compliance requirements. This will allow you to secure the most sensitive data in your organization without worry. After all, if your fraud detection efforts aren't on a secure footing, how can you expect security and risk reduction to result?
Maximize efficiency. The cloud fundamentally facilitates the aggregation of data across diverse and distributed sources, providing richer context, advanced AI and, as a result, actionable and predictive insights. Efficiency should be a top priority both in deciding which services you will use in the cloud and in how you train your team to use those tools.
Stay flexible in the face of a constantly changing environment. The infinite capacity of cloud services and the ability to scale on demand provide the flexibility to meet your solution requirements in any situation. This may mean that new services or processes become better suited to your needs in the future. When your organization is comfortable in the cloud, it will be less easy to adapt to current circumstances or new tools rather than sticking to "the way it's always been done."
Conclusion
After a year of accelerated digital transformation and cloud migration, there are no more excuses not to embrace cloud technology for your fraud detection strategies. Financial institutions that say it's okay once they migrate to the cloud without taking advantage of the technology at their disposal are missing out on key insights and insights they couldn't otherwise get. Embracing modern analytics and innovations will be key to staying ahead of well-equipped fraudsters – because, as we are reminded time and time again, the only constant is change.